Introduction of Affiliated Research Institutes
Research Center of Advanced Materials for Breakthrough Technology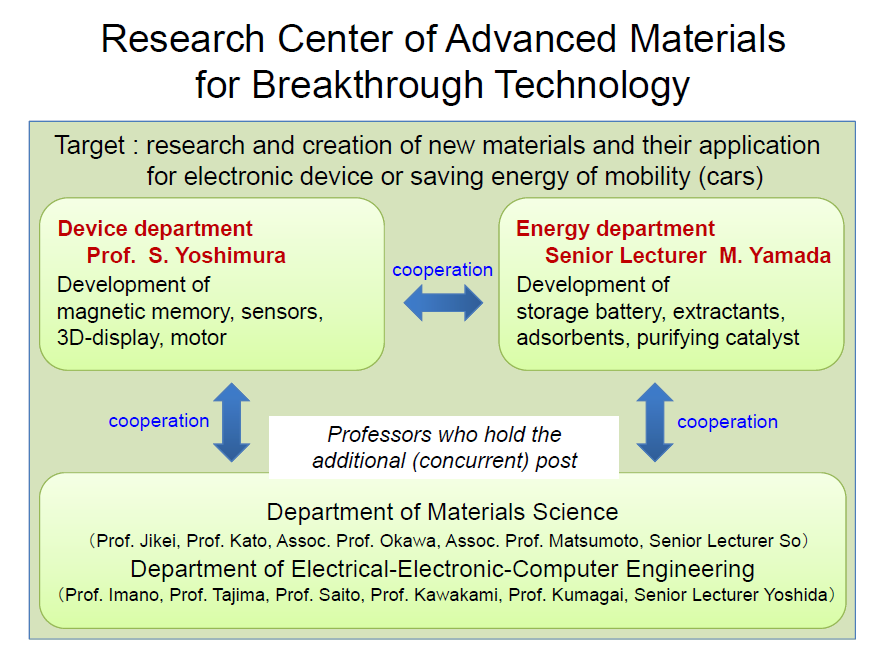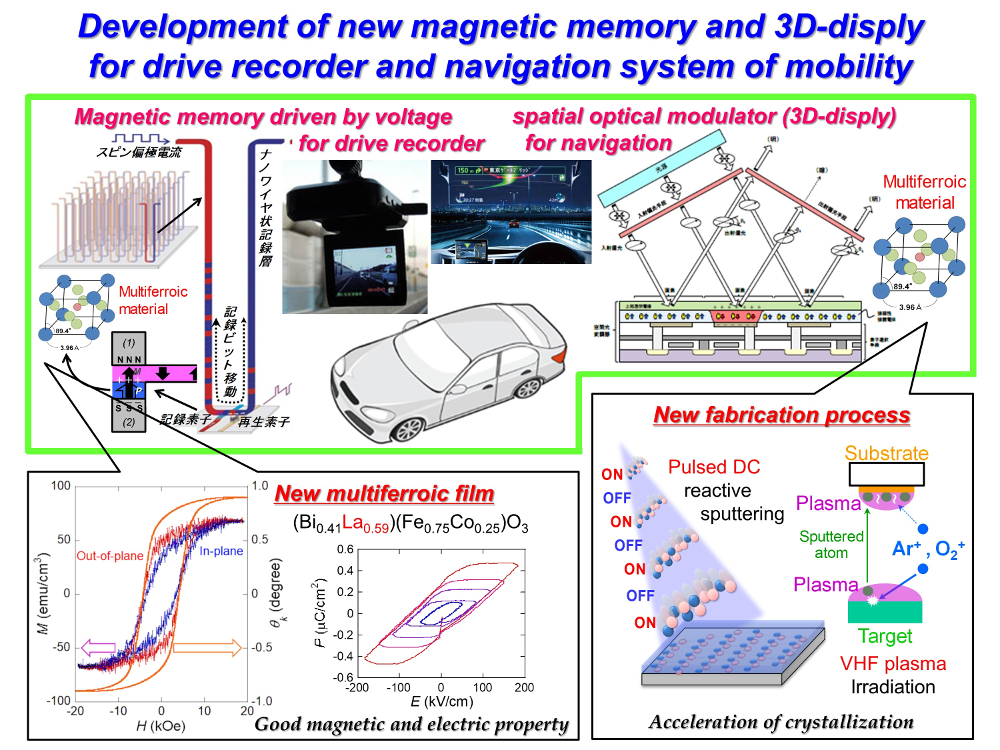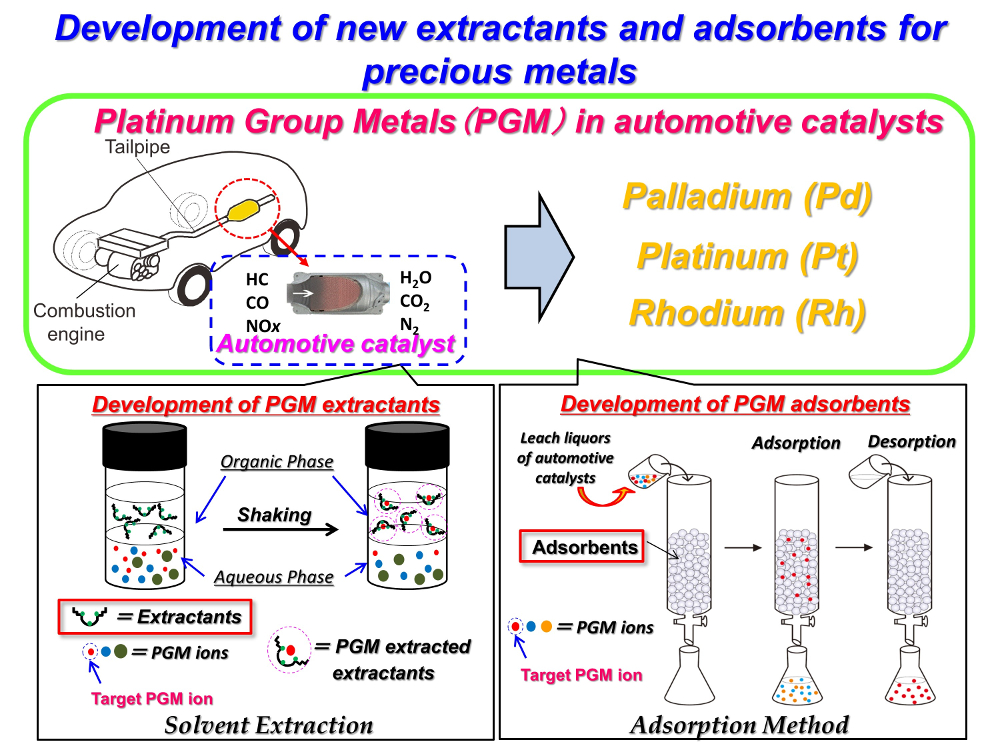 Innovation Center for Engineering Design and Manufacturing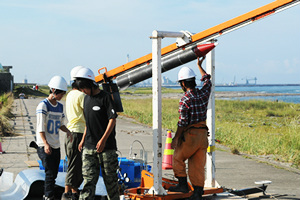 The Innovation Center for Engineering Design and Manufacturing was established in July of 2004 with 3 main purposes as its pillars; the promotion of a "hands-on manufacturing education", cultivating "creative engineers", and "contributing to the local community" through scientific technology.
In terms of "hands-on education", each department invites outside lecturers and conducts a "Techno Career Seminar" for first-year students, in each of the following years the continuing education of manufacturing continues with "Seminar for Project Management and Execution", "Creative Factory Practicum", and "Graduation Project Research".
Regarding "Cultivating Creative Engineers" we support student run projects started by students themselves. For example, the "Student Space Project" and "Power Generation Project", "Japanese Sake BIJIN", etc. are all projects where students have taken the lead, sometimes while making mistakes, creatively working in teams to create things the world has never seen.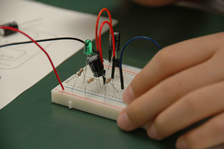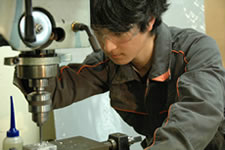 As "contributions to the local community" we held the "Noshiro Space Event" for university students all over Japan, we also hold "Manufacturing for Kids Classes" for those areas of the prefecture that submit requests . In addition, through our open campus and various observation days we take a proactive approach to holding outreach activities regarding scientific technology for the community.
 The center hopes to continue its cooperation with the community and "cultivate strong human resources" through "hands-on education" utilizing Akita's fields to their utmost potential.
Research Center for Potential Development of Disaster Prevention (PDDP) WEBSITE
 The Research Center for Potential Development of Disaster Prevention is based on the midterm plan for this faculty formulated in April of 2004, and was established in January of 2006 with the purpose of "promoting the prevention and mitigation of natural disasters, and at the same time contribute to the formation of a safe and secure local society through research and support regarding disaster prevention and mitigation in the community".
 The center consists of 6 areas: seismic disaster, tsunami disaster, river disaster, slope disaster, volcanic disaster, and information and planning. In the future we hope to achieve a track record that will allow us to expand our organization throughout the entire university, and not be limited to natural disaster. Also, in order to achieve our purpose we actively seek cooperation from the national and local governments and the local community.